The globalization and mixture of world's various cultures and traditions has resulted in the amalgamation of dressing style. However, the dressing style of the women belonging to the Islamic countries is different from any other countries of the world. They have got a unique dressing style with modesty as their essence. An image of a Muslim woman always displays a picture of a woman dressed in traditional costume that is fully covered. Indeed, the fashion for Muslim ladies was attributed as old and backdated a few years back.
A drastic change took place in the Islamic fashion industry with the arrival of modest fashion. It completely shattered the old stereotypes fashion for Muslim ladies. The modest clothes of the present epoch were designed especially for the Muslim women of an M-generation.
Modest Clothes Brought Diversity in The Fashion Style of Islamic Women
The modest attires certainly proved to be a great move for the Islamic fashion. It helped the Muslimah women to create a distinct mark in the global stage. The modest clothes come with a perfect combination of modesty and modernity.
The modest clothes helped the Muslim ladies to express their beauty and personal individualism in a distinctive way. It allowed them to breathe a fresh air. Thanks to the modest fashion designers who have come up with such an innovative dressing style for Islamic ladies.
In reality, the Islamic dressing style has seen a dawn of a new horizon with the evolution of modest wears. Previously, the Islamic ladies had no choice, but at the moment, they have a wide array of modest apparels to choose. It has brought for them diversity in fashion style.
The Fashion for Muslim Ladies Incorporates Various Styles
Undoubtedly, it can be said that the fashion for Islamic ladies incorporates various styles. Every modest costume is shaped and designed by modest designers to give a perfect modern appearance to an Islamic lady. Infact, today the Muslimah women are wearing outfits and ensembles that are designed to cater the fashion requirements of modern trendy women.
The cuts and shapes of Islamic clothes such as Abayas, Jilbabs and jubbas have been designed with western outfit features like collars, cuffs and slits. The addition of these western features has given traditional Muslim clothing a western appearance, yet being abided by modesty.
It is noticed that women of both Muslim and non-Muslim countries have got inclined to this trendy Islamic fashion style. Even big brands are found getting attracted by the Muslimah fashion style. Today it has become the mainstream.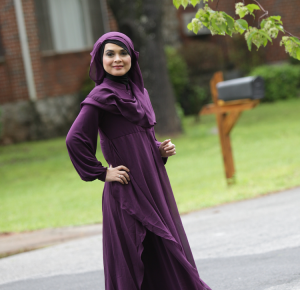 Certainly, it is a great contribution of modest designers. They have really made a good effort and a lot of hard work in giving Islamic fashion a global stance. Wide arrays of modest wears are available these days to suit the fashion needs of women belonging to different culture and religious faith. There are street wears, sportswear, formal and casual modest wears, party wears, winter wears, summers wears, etc. Hence, they come for every occasion and season.
The Hijab has Become More Fashionable Than a Mere a Veil
Among the modest wears, the hijab is considered as the most famous clothing item of Islamic ladies. With the change of time, the hijab fashion style also has changed a lot. They come today with vibrant colors, designs and fabrics to gratify the needs of fashion for Muslim ladies.
The Muslim fashion definitely has created its niche in Global fashion world. It has really proved to be a blessing for the Islamic women. To know more stories about fashion for Muslim ladies.
Source: goltune.com