The hijab has become today a part of this growing fashion industry. There was a time when hijab was regarded only as a mere veil and a religious symbol. But, with the change of time, it has created its niche in the fashion industry. Millions of women today are swept away by the fashion hijab of the modern era. They have chosen to wear hijab and lead a life of modesty. Not only, hijabs have become the fashion choice of the Islamic community ladies, but, it even has captivated the attention of women of every religious believe.

Caitlin Killian, a professor of sociology at the Drew University explains about the hijab fashion. She said that hijab can be a positive statement of an identity. It can be an expression of individual recognition. There are several Muslim women who are using veil these days. They believe that it has allowed them to get a fashionable appearance even dressing modestly.
Though the critics across the world have commented many things against the fashion muslim hijab, yet Islamic women wear hijab to signal pride to their ethnic identity.
The hijab is the most popular modest clothing's of the Islamic ladies that comes today with a wide range of styles, designs and vibrant colours.
Certainly, the fashion hijab of the present era unifies modernity and modesty. The modest fashion designers have redesigned hijab to suit the fashion needs of women of every religious faith.
A wide range of hijab is being launched by the modest designers to satisfy the fashion requirements of trendy women of today. They are available for every season and occasions.
Nike, a US sports company has recently introduced sports hijab. The launch of sports hijab was a great boon for the Muslim women of an M-generation. This particular hijab will help them to participate in the sports events. It no doubt brought a new light of hope for Islamic ladies who were once accused and objected to take part in sports activity.
The fashion Muslim hijab has become the mainstream now. Global fashion brands from luxury to high streets have been found today driven by Islamic fashion.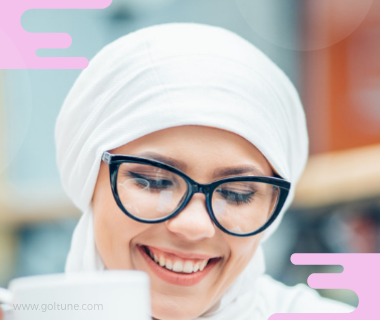 According to one of the recent report, the Muslim women fashion is marching ahead in the fashion pageant. It has a profitable global market. The countries such as Indonesia, Malaysia and Turkey are leading the march outside the western countries. The head coverings which are an essential part of Muslimah fashion industry is expected to reach $488 billion by 2019.
Infact, the recent trend of fashion Muslim hijab style is an innovative thinking of the modest fashion designers. They have come up with prolific hijab styles to match with the face-cuts of every individual woman. There are hijabs available these days for the oval faces, round faces and more.
Source: Goltune.com